Since the Premier League started in 1992, teams have battled season after season to finish the season as the top team and claim the coveted title. So teams have come agonizingly close but never quite clinched it.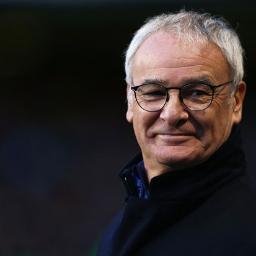 Since the start of the new millennium, Claudio Ranieri's Chelsea side was one of those that almost won the Premier League. The Italian manager was in charge at Stamford Bridge. He had an exciting team but there were so many inconsistencies that wore down their efforts. And then came the Roman billions in 2003.
After finishing in the Top Six a few times, the team defeated a sound Liverpool side to qualify for the Champions League. Gianfranco Zola, Floyd Hasselbaink, Marcel Desailly and co formed the bulk of that team. When Roman Abramovich took over, the coach had a war chest which he used in getting Wayne Bridge, Glen Johnson, Damien Duff, Joe Cole, Hernan Crespo, Claude Makelele and Juan Veron. The star studded team finished second place the following season and reached the last four in the Champions League. They almost won the Premier League title until the Special One Jose Mourinho came on board.
Aside Chelsea, another team that went close was Harry Redknapp's Spurs of 2009-12. Despite never reaching the achievement of his predecessor Juande Ramos who won the League Cup, Redknapp formed a youthful, talented team that had Gareth Bale, Luka Modric and Rafel van der Vaart. They were impressive in the league and in Europe, defeating both Milan clubs in 2010/11. They lost to Real but continued their form despite limited experienced players, finishing in the Top Four. They were far from winning though.
However Brendan Rodgers Liverpool squad of 2013/14 was close. Daniel Sturridge and Luis Suarez formed an amazing partnership, with Steven Gerrard and Raheem Sterling playing a huge role as well. They wrecked teams with their constant attacking football that was always a delight to watch. Gerrard's famous slip possibly handed that title to Man City as Chelsea defeated them. It was heartbreaking when they played a draw with Crystal Palace despite going 3-0 up. They almost won the Premier League title.