English left-back Wayne Bridge signed for Manchester City after they agreed an undisclosed fee believed to be around £10m with Chelsea for the player. Wayne Bridge left West London giants Chelsea to join Manchester City during the 2009 winter transfer window. He signed for the club while Mark Hughes was the Manchester City manager.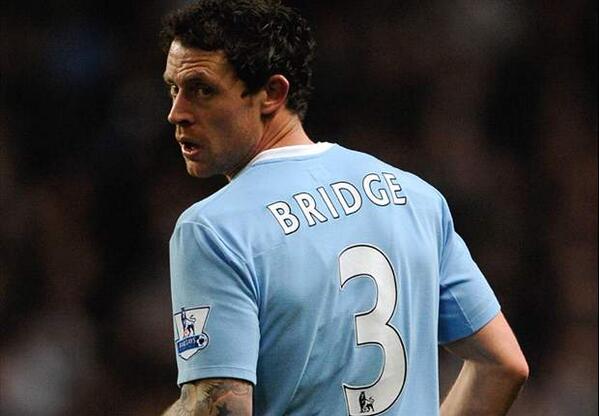 Wayne Bridge penned a four-and-a-half year deal when he signed for the Citizens until 2013. He was introduced to the Manchester City fans for the first time during an FA Cup tie with lower league opposition, Nottingham Forest. The left-sided defender made his first appearance in a Manchester City two weeks after his introduction to the fans. His Manchester City debut came during the 1-0 win over Wigan Athletic.
When he signed for Manchester City at the start of 2009, Wayne Bridge was given the number 25 jersey before it was changed to number 3 at the beginning of the 2009/10 season following the exit of Michael Ball.
Wayne Bridge made the headlines after he failed to shake the hands of former international and club teammate, John Terry during the Premier League clash between his Manchester City side and Chelsea on February 27, 2010. Bridge failed to perform the normal handshakes on the back of claims that the Chelsea player had an affair with his ex-girlfriend Vanessa Perroncel. He had the last laugh as Manchester City impressively secured a 4-2 win at the expense of Terry and his Chelsea colleagues.
The arrival of two new left-backs at Manchester City ensured that Wayne Bridge lost his place in the starting line-up. In 2010, Manchester City manager Roberto Mancini signed two left-backs namely Serbian player AleksandarKolarov from Lazio in the Italian Serie A and Frenchman Gael Clichy from fellow Premier League side Arsenal. Bridge would later go on loan to West Ham United and Sunderland.