Frankie Bridge has shown the naughty side of hubby Wayne Bridge after she discussed the Valentine's Day card she got from him. Ex-Chelsea and Southampton defender Wayne Bridge and Frankie Bridge have been together for ten years though seven of those years have been as a married couple. Frankie Bridge talked about the Valentine's Day card that she got from Wayne Bridge on Loose Women on Monday on British Television ITV. She showed the part that read: "You make my k**b throb".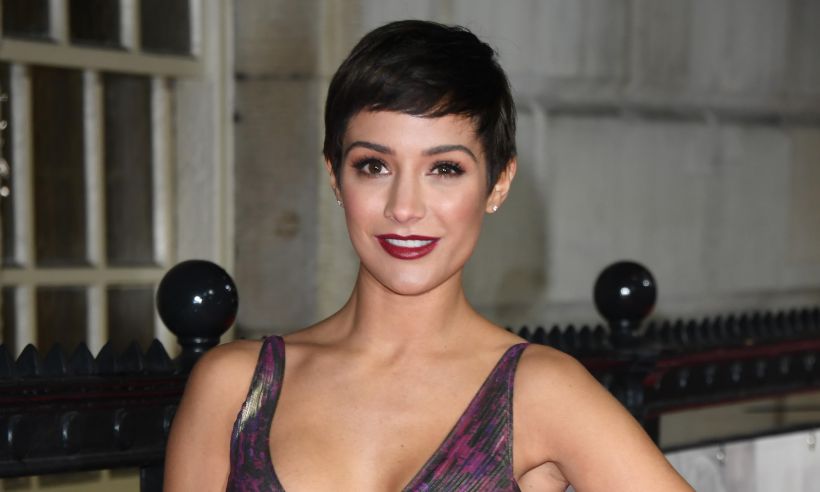 Frankie Bridge and Wayne Bridge have two sons together namely Parker and Carter. Frankie Bridge discussed Wayne Bridge and his Valentine's Day card with the panelist on ITV's Loose Women on Monday. She also revealed that he received flowers from her sons and that it was nice. On Wayne Bridge, Frankie Bridge said there was a balance as he got a little bit naughty card from the former footballer and that she enjoyed it despite not being so romantic. Frankie Bridge is now a regular on the Loose Women on Monday on ITV having made his debut last month. She had made several appearances as a guest before her full-time debut in January 2021.
In one of the recent episodes of Loose Women on Monday, Frankie Bridge told the panelist that she avoids watching sex scenes with hubby Wayne Bridge on Television so that he does have ideas. The 32-year-old was speaking as they discussed whether it was okay to watch sex scenes at home. She also revealed how uncomfortable she was in some cases as the couple live with her in-laws and children. However, her biggest challenge was hubby Wayne Bridge whom he didn't want to get racy ideas while watching the sex scenes. According to her, she just want to relax and sleep afterwards after a busy day.